Extremely Limited: If You Love Our Content, Grab One of Our Few Available All Access Passes Right Now...Before It's Too Late!
Receive Access to $1,730 worth of content EACH year, at a small fraction of that cost...PLUS get INSTANT access to an additional content library valued at over $1,800!
Just Hurry - This Offer Expires Soon!
Hi, it's Alice, the owner and creator of PublishForProsperity. As you probably know, I've been publishing done-for-you private label rights content since 2006 and I absolutely love it! It's a great gig…you get awesome, affordable content and I get an amazing "job" and the ability to work from home.
And to satisfy the publishing needs of my customers, we create a lot of content. I've had a few customers ask me for an "All Access" option to all our awesome content at Publish for Prosperity so they can get the best deal and access to all the products, without having to worry about launches or missing anything.
And heck, I think that's a great idea. I'm all for rewarding customer loyalty, so let's do this. We've crunched the numbers and figured out some options for you, but word of warning…this is a SUPER LIMITED option at this time as it's new to us and we want to see how it all goes.
We are offering the following, in limited quantities – so it's best to jump on board quickly:
1. 20 Yearly "All Access" Accounts
2. Only 5 Lifetime "All Access" Accounts
As I mentioned, I've been in the PLR business since 2006 – that's 13 years and counting, with no end in sight. And really, it's because me being a PLR creator is a win-win for both of us. You get content at an amazing price and I have a lucrative business that allows me to care well for my family and be there when they need me.
This is a perfect time to grab an All Access Pass because:
You'll get access to all our future content automatically in your account, as soon as it becomes available. No need to watch out for launches or special pricing. You get it automatically. That includes:
Our monthly brand new content packages (Value $9.95 – $47 each)

Some of our upcoming topics include:

November 2020 – Upgrade Your Communication Skills
December 2020 – 101 Ways to Improve Your Memory and Tap into Your Unconscious Mind
January 2021 – The Art of Self-Care for a Happier, More Satisfying Life
February 2021 – Wealth Mindset for More Financial Success
March 2021 – Self-Love: How to Give Yourself Everything You Ever Wanted
April 2021 – Cultivating a Success Mindset for a More Satisfying Life
May 2021 – The Amazing Power of the Daily Routine
June 2021 – A More Positive Mindset for a More Successful and Happy Life
July 2021 – Dealing with Crisis and Difficult Situations
August 2021 – A More Confident You
September 2021 – Journaling as a Daily Practice of Personal Growth
October 2021 – Get Out of Your Comfort Zone and Achieve Greatness
November 2021 – Dealing with Negative Thoughts and Negative People in Your Life
December 2021 – Cultivating an Abundance Mindset to Get More of What You Want out of Life

The monthly upsell package (see upcoming topics above) (Value $27 – $77 each)
Monthly Social Media Booster content (Value $11.97 each month)
Direct Expert Access & Insider's Club (Value $47 per month)
Monthly Personal Development Newsletter Club content (Value $14.95 each month)
PLUS! You get INSTANT access to an EXTRA YEAR of all of the above content from October 2019 – September 2020 (Value over $1800)
Here's a quick peek at the extra content topics…and remember, you get the 52-week autoresponder, journal + worksheets upgrades too.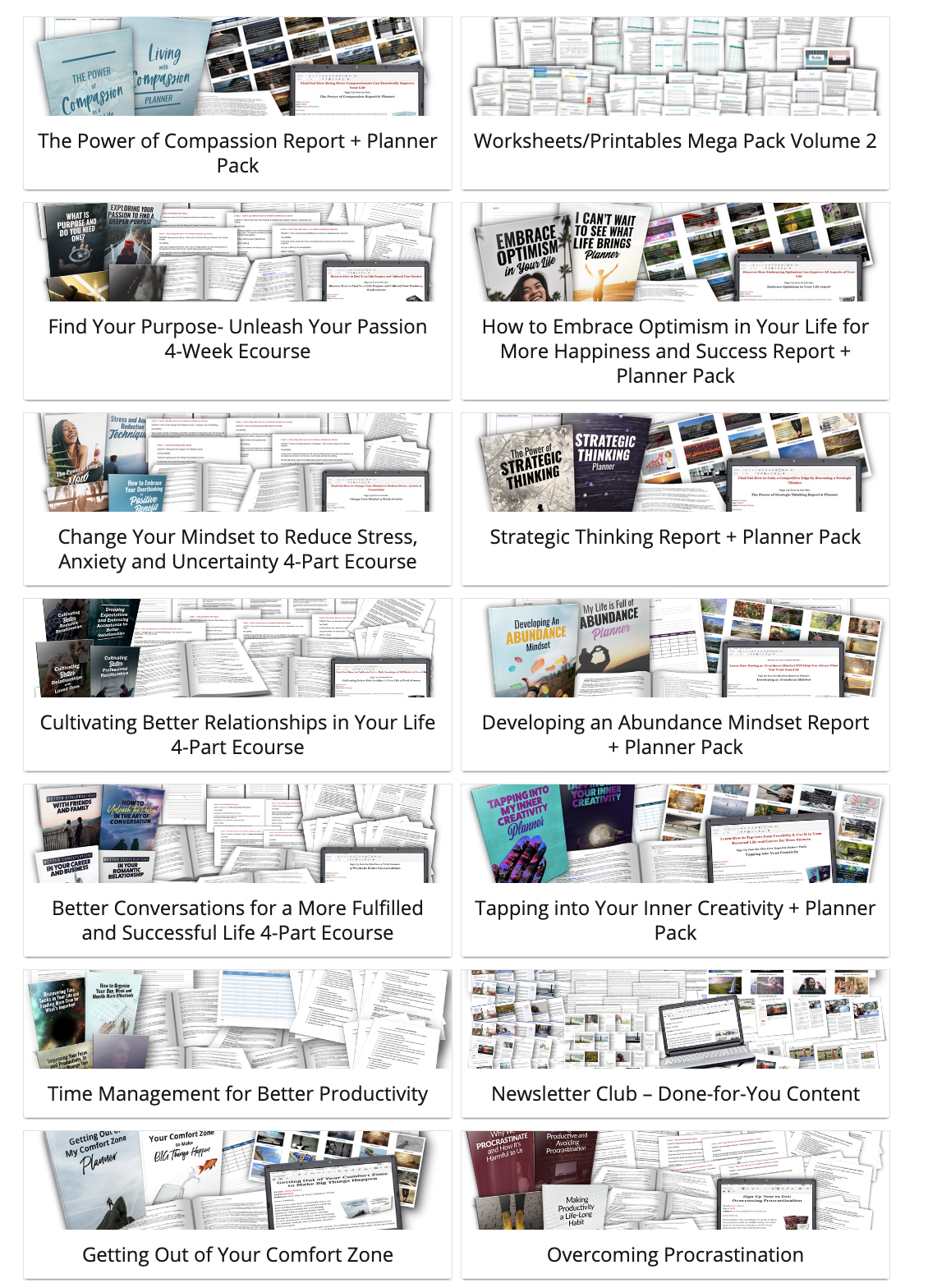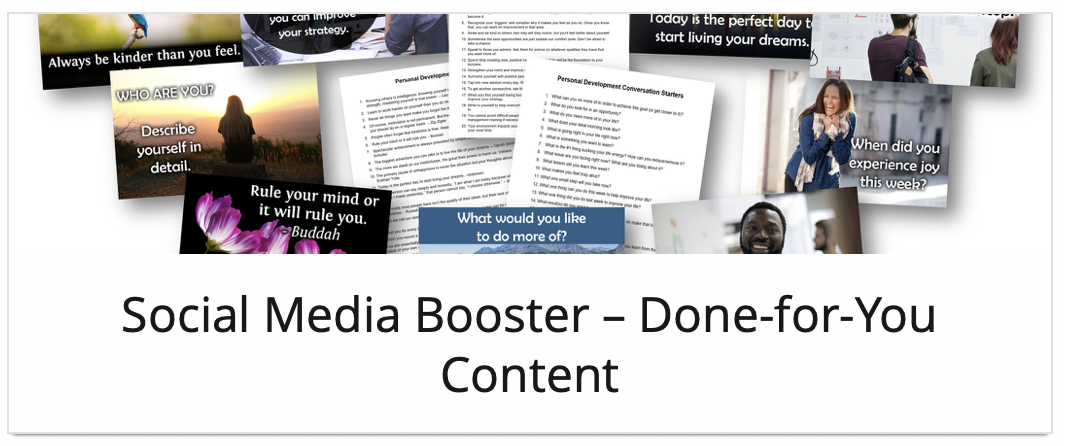 Yes, that includes the FULL year of archives of the Social Media Booster…and 10 months of our Newsletter Club that we opened up last December. 
That's a YEARLY value of $1730 + an instant BONUS value over over $1800…and we're letting you in at a fraction of the cost.
We also have scheduled price increase in January 2021 for our monthly content bundles to keep up with increasing costs…but if you grab the yearly pass, you can grandfather the extreme savings for yourself, year after year. And if you grab a lifetime pass, you just get everything for one money-saving price.
Get in now and this is your low, low price forever…as long as you keep your subscription.
This is What You'll See Right Away In Your Account (Including Some AWESOME Bonuses!):
As I mentioned, you'll get automatic access to all FUTURE products and membership content. So what happens when you sign up now? You'll have instant access to the following (please note, we may need up to 24 hours to add some items to your account, but we'll do it ASAP for you):
Instant Access to the A La Carte Products + Upgrades from October 2019…and all our new packs moving forward.
Our Social Media Booster content since October 2019 (plus one month's bonus content)…and all our new monthly content moving forward.
Our Personal Development Newsletter Club since December 2019 (plus one month's bonus content)…and all our new monthly content moving forward.
Full access to the Direct Expert Access & Insider's Club (plus the BONUS: $77 "List Building Power Pack" PLR Pack)
BONUS! Full access to our Publish! Get Your Online Training Program Up and Running…Fast course, including a ton of templates to get you started. (Value: $97)
BONUS! Full VIP access to our Grow Your List and Traffic Training, including tons of templates to turn your new subscribers into customers quickly. (Value: $97)
You'll get ALL our future content in the above categories, as long as your pass remains active. 
Please note though, there are no discounts if you already have any of this content. The pricing for the "All Access" passes has been calculated based on the value of the future content is an amazing deal, I'm sure you'll agree.
So with that in mind, let's get to your options…
As I mentioned, we have 20 yearly pass options ($597 per year) and just 5 lifetime pass ($1497 one-time payment) options.
Both of these give you access to $1730 worth of content EACH year…PLUS the $1800+ instant bonus content.
Click Here to Grab One of the Available Spots and Choose Your Option
I look forward to having you on board and continuing to deliver you awesome content you'll be proud to share with your customers for many years to come.
To your continued content publishing success,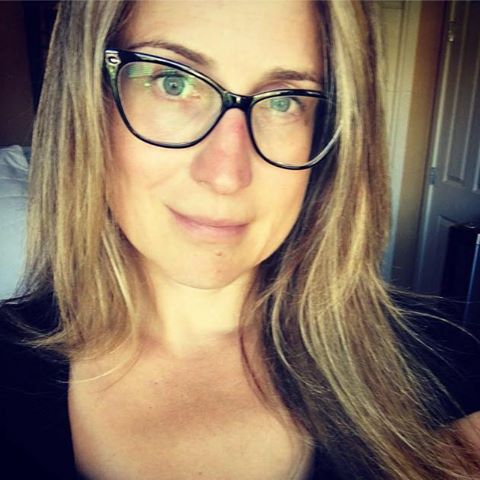 Alice Seba
Creating PLR Content for You Since 2006