Don't Miss Our Hands-on Expert Training to Multiply Your Business...
Discover a Breakthrough Method to Easily Leverage the Power of Video for More Traffic and Subscribers, without Having to Appear on Camera or Making Your Own Videos
Whether You're Painfully Camera-Shy or Think You Have a Voice for Radio, You'll Learn Exactly What to Do to Get More Views for Your Videos, How to Turn Those Viewers into Mailing List Subscribers and Then Turn Those Subscribers into Customers…FAST.
Did you know that...
"More than 500 million hours of video are watched eve​​​​ry single day on YouTube" - Business Insider
"Online business owners who use video grow their business 49% faste​​​​r then those who don't." - Wordstream
Using video means you can "see on average a 157% increase in organic traffic from search engines, a 105% increase of time on site, and 2 times overall conversion compared to a non-video marketing strategy." - Brightcove
"6 in 10 YouTube subscribers would follow advice on what to buy from their favorite creator over their favorite TV or movie personality." - Google
...but it's probably not surprising to any of us. We know that video carries huge power when it comes to growing our business, but it always seems to be something we don't get around to. Or we've tried it with mediocre results because we didn't have the right plan.
Well, it's time to change all that because we've got the complete blueprint for you to quickly and easily start leveraging the power of video to grow your list. And the great news is, you don't have to appear in any videos if you don't want to. Heck, you don't even need to make videos at all, if that isn't your thing.
Allow me to tell you my story and why I knew it was time to cut out the nonsense for myself (and why I'm also bringing an expert to you, so you can do the same)...
How This Writer, Who Always Feels Like She's Tripping Over Her Words and Loathes the Camera, Got Over Herself and is Embracing What Video Can Do for Her Business
I'm Alice Seba, and you might know me as the owner of PublishForProsperity.com and as s done-for-you content creator since 2006. I'm a writer and when it comes to communicating, I'd always rather do it through my fingertips than with my mouth.
Even so, I'm a big believer in getting out of my comfort zone to achieve great things, so I've been working on it and every step I make means big things for my business. Let me tell you how I got there and how I'm still working on it because every time I do, I get better results from my marketing. I reach new audiences, build my subscribers list and convert far more prospects into customers.
But there have been some stumbling blocks...
Every Time I Spoke it Was "Word Salad"
Goodness, when I used to listen to myself talking on audio or video interview, I'd be horrified that what I was saying sounded like what people call "word salad". I'd be all over the place and rarely actually speak in sentences. It was so bad, sometimes I just wouldn't listen at all to save myself the embarrassment.
BUT the funny thing is, even when I was upset and horrified, the people who listened to those audios or videos would tell me how helpful it was. They didn't care about my lack of eloquent speaking. They cared about my MESSAGE and I had a message to share, just like you do.
So I kept at it and kept recording, even though I found it challenging.
And guess what?
It got EASIER simply because I practiced. That's all it is. It's practice and it really doesn't take long. But there were other challenges...
I Was Getting Tripped Up on Technology
Then there was technology. Anytime, I'd make a video, I'd be completely exhausted by the end of it because it took so darned long to make a short video, when I could have written the same amount of content in a short period of time.
But guess what again?
It got easier and when I actually got the right advice on technology, instead of trying to struggle with everything myself...it was even easier. Sometimes just having someone who's been there and done that on your site can make all the difference in the world.
But then it got worse...
Hardly Anyone Was Watching My Videos 🙁
Have you ever put up a video on YouTube, ready to be a YouTube sensation and then got a whole 8 views?
Uh yeah, me too. Creating all that content and no one seeing it kind of sucks.
I think that's the biggest reason many of us dabble with video, become quickly disillusioned and quit. But it's the SAME thing as any other content, growing traffic requires specific skills and know how.
So how do you acquire those specific skills and know how?
Easy...talk to an expert.
But where do you find one who will sit down with you and give you the guidance you need?
Right here. That's where...
Sit Tight! It's Time for You to Overcome Your Own Obstacles to Growing Your List with Video Because I'm Bringing the Expert to You
Forget all those reasons you have for not getting into video because I'm bringing one of my favorite video lead generation experts directly to you for some limited-seating live online training.
​His name is Damon Greene and he's a 15-year veteran marketer who specializes in video marketing and lead generation. Over the last 18 months has generated over 8 million in sales with the video lead generation strategies he's going to share with us.
He's someone who makes complicated technology simple, gives you the confidence to just get those videos out there AND knows exactly how to get traffic to your videos to help you grow your mailing list.
Case Study #1 & 2: Get Results with Video without Appearing on Camera or Even Saying a Word
HINT: Watch the Video Below and Do This for Yourself or as a High-Ticket Service for Your Clients
Watch the video above as Damon shows you how he created videos for his clients, each for under $150...and helped his client sell over $8 million in real estate. He talks about the steps in making this video, that he'll cover in more detail in the training, including:
Finding out what customers (people who are ALREADY looking to buy) are looking for, so you can deliver the right content to them.
Gathering information to include in the video, so you can easily create a script.
Creating a benefit-driven script and instructions to produce the best results.
Finding professional actors on the cheap that will perform in your videos for you.
Using free and easy to use editing tools to make your video as professional as possible.
And he never appears on camera or even had to include his or his client's voice in the video. It was all done as simply and inexpensively as possible, making it easy for him to serve his clients and for clients to get more sales through the power of video.
Case Study #3:
So whether you want leverage the power of video for yourself or for your clients, set aside an hour next week because we're going to get together to not only give you the training you need to use video to grow your list, we're going to provide you with the templates and tools you need to make it as simple as possible.
Here's what's in store for you...
How to Easily Create Videos and Get Views That Grow Your Subscriber List
Get your feet wet with creating video to grow your list, even if you don't want to appear on camera. These lessons cover:
---
Creating a High-Converting Subscriber Offer That Readily Turns Subscribers into Customers...FAST
Your new subscriber is a prime customer. Learn how to grow your highly targeted list quickly and then turn those new subscribers into paying customers. These lessons cover:
The 4 fundamentals you need to know to grow your list
Why the moment you get a new subscriber is prime time to turn them into a customer
Leverage points for turning a subscriber into a customer
Examples of free offers that convert to customers
Creating your free gift designed to sell your product
Creating an opt-in landing page and thank you page
Crafting your thank you email and follow up series
Collection Testimonials and Case Studies
Leveraging FAQs to make more sales
---
Fill-in-the-Blanks Templates to Make Implementation Dead Simple
Okay, here's where it gets REALLY awesome. You're going to learn all kinds of effective strategies for growing your list with video, but then comes the dreaded WORK. But the great news is, we've done a lot of it for you.
VIP members also get full access to use our fill-in-the-blanks templates including:
Opt-in Page Template: Our opt-in page template will help ensure you have all the key elements to create a high-converting landing page.
Opt-in Page Video Script: Boost your conversions even further by adding a quick video to your opt-in page, using the strategies we teach in the training. This script makes it simple.
Thank You Page Template: A new subscriber is a prime new customer. Use your thank you page to convert your subscriber into a customer with this template.
Follow-Up Email Series Template: There's no sense in having a list if you don't follow up. We've included our 6-email follow up series designed to turn more subscribers into customers.
Conversion-Boosting Report Template: Just add your content, fill in the blanks and you'll have a report that is designed to sell your product effectively to your new subscribers.
Checklist and Worksheet Templates: Boost the perceived value of your opt-in offer with high-value printable extras.
Video Templates Including:
Authority-Building Video Script Template
How-To Video Template
Myth-Buster Video Template
Product Review Video Template
Case Study Video Template
Recipe Video Template
You can use these templates for your own business AND you can even use them for client work, so you can help your own clients get more opt-in subscribers from their videos.
---
Recordings, Enhanced Transcripts and Notes:
Learn at your own pace and according to your preferred medium. When you register for VIP access, you get access to:
Full Training Recordings: Watch whenever you're ready or review after the initial session. This content is always there for you.
Full Enhanced Transcripts: Whether you prefer to read or want a reference that you can refer to as you take action on what you learn, you'll receive access to our enhanced transcripts that include screenshots are organized into key points, so you can follow along easily and implement the training.
Summary Notes to Get to Action Faster: Get the information you need quickly. Watch or read the presentation in full and absorb it all. Then review the notes to ensure you have the main points and view them quickly.
---
Action-Oriented Checklist, Resources List and Tracking Worksheet
Get things done faster and make sure you don't miss any critical steps. VIP members also get:
Action-Oriented Checklist: This quick-reference checklist will keep you on track and applying all the strategies you learn in the session.
Resources List: Need tools to make a video? Don't want to make the videos at all? Aren't sure how to target the right keywords? This resource list will get you to the right places fast.
Content Planning Worksheet: Create your traffic strategy, plan your content and track your results...making it easy to improve your results as you go.
---
30 Ready-to-Use Lead Magnets and Subscriber Gifts:
Don't want the hassle of creating your lead magnet subscriber gifts yourself? Well, we've got a package of 30 reports with private label rights that you can brand, monetize and publish as your own.
General Subject Areas Include:
Depression and Mental Illness
Detox
Finance and Money
Gardening
Parenting
​

Personal Relationships
Professional Relationships
Green Living
Nutrition
Networking

​
In short, you get everything you need to grow your mailing list, using the power of video. Now, just to clarify...
Who Should Join This Training?
(HINT: You, If You Got This Far)
If you're wondering if this training is right for you, let me ask if any of these apply to you:​
If any of the above apply to you, join us for this online training, including tools and templates. You'll get instant access and you'll be able to...
Kiss That Fear of Video Goodbye and
Say Hello to More Traffic, Subscribers and CUSTOMERS...Just Select Your Access Level Below
Seriously...now is the time to stop avoiding video because you're missing out on tons of potential traffic, subscribers and revenue. And when you've got a blueprint like this that makes it dead simple to grow your list...without needing to be in any of your videos, it's crazy not to take advantage.
Sign up and receive instant access to all the training materials. We've got all the guidance, tools and templates you need to get started...just meet us there.
To your list building success,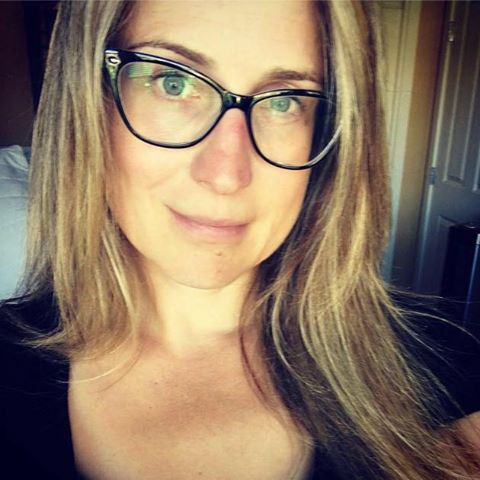 Alice Seba Creating Done-for-You Since 2006
P.S. Did you notice that in the welcome video, Damon mentions that, according to Google, 80% of online traffic will be video by 2019? WOW! If you're not leveraging the power of video for your business, that feels a bit too close for comfort. Go change that now. 
P.P.S. There are huge audiences of highly-targeted potential customers that you simply can't reach with your current marketing strategy. But now you can when you learn these easy-to-follow techniques and get all the templates you need to go get those customers! Click here to register. 
P.P.P.S. Email marketing is the most cost-effective ($40.56 earned for each $1 invested) way to get your commercial message to your ideal customer. But the problem is, most people don't know how to effective grow their list of targeted subscribers that are ready to buy their stuff. Go change that now.