Get Exclusive Access to Our Personal Library of Fill-in-the-Blanks Templates and Step-by-Step Training to Quickly Build Your Mailing List and Turn Those Subscribers into Customers...FAST!
We All Know The Money is in the List.
Now It's Your Turn to Get That Money.
A lot of people give up on growing their list because they don't get the results they want or they grow a list of subscribers that never seem to want to buy anything. If that sounds like you and you want to get more subscribers on your list AND get more of them to buy from you right away, please join us.
This Brand New Training & Done-for-You Templates Opportunity Includes:
Step-by-Step Live Training: You'll not only learn how to grow a subscriber list quickly, you'll learn how to turn those subscribers into paying customers as fast as possible.
Recordings, Enhanced Transcripts and Notes: If you can't attend the live training, we've got you covered.
Action-Oriented Checklist and Worksheet to Keep You on Track: Don't miss a single important step and stay on track with these handy tools.
Fill-in-the-Blank Templates to Create Your Opt-in Offer, Free Subscriber Gift and Follow Up Process: These are from our own personal library of templates and will be invaluable to you creating high-converting opt-in offers.
Bonus Training and Templates to Help You Drive Traffic to Your Offer: Our easy-to-follow training shows you how to leverage the power of video to bring traffic to your opt-in offers.
A Done-for-You Package of 30 Lead Magnets: You get private label rights to a package of 30 reports on a variety of topics that you can use to attract new subscribers.
We've all heard that saying, "The money is in the list," but you have you ever considered the following...
Email produces an return on investment (ROI) of $40.56 for each $1 dollar invested. That's an ROI of over 4000% ~ Direct Marketing Association
80% of retail professionals say that email marketing is their greatest driver of customer retention. Social media is a distant second at 44%. ~ Emarketer
77% of people prefer to get promotional messages via email, as opposed to other platforms. ~ ExactTarget
Email marketing produces more conversions than any other marketing channel, including search and social. ~ Monetate
An email is 5 times more likely to be seen than a Facebook post. ~ Radicati
24% of visitors buy something via email, compared 2.49% via search and 0.59% via social media. ~ Monetate
...but it's probably not surprising to any of us. We know that email marketing huge power when it comes to growing our business, but it always seems to be something we don't leverage quite how we should. Or we've tried it with mediocre results because we didn't have the right plan to grow our lists.
Well, it's time to change all that because we've got the complete blueprint for you to quickly and easily start growing your targeted list that readily turns subscribers into customers. And the great news is, we've got all the strategy and fill-in-the-blanks templates to make it dead simple for you.
Allow me to tell you my story and why I knew it was time to cut out the nonsense for myself (and why I'm also bringing an expert to you, so you can do the same)...
Take Our 32 Years Combined Marketing Experience and Access Our Private Library of Templates to Turn Them into Easy Email Profits for Yourself
We're Alice Seba and Damon Greene, and together have over 32 years experience marketing online and specifically with perfecting our traffic and list building strategies. We've combined our skill sets to deliver the best training possible to help you grow your list AND get more customers quickly.
Alice Seba is a noted content marketing expert who teaches her customers how to use the power of content and relationship building to get more subscribers and customers. Her customers have purchased millions of dollars in content from her because they trust her to create the content they need to produce the conversion results they're looking for.
Damon is a 15-year veteran marketer who specializes in video marketing and lead generation. Over the last 18 months has generated over 8 million in sales with the video lead generation strategies he shares and teaches.
And if you didn't already know it, online business owners who use video grow their business 49% faster then those who don't (Wordstream)...so it's an essential part of your list building campaign.
We've taken our skills and put them into an easy-to-follow training program that now only gives you the strategy you need to grow your list, but all the checklists and fill-in-the-blanks templates to make it super easy.
Because there's no getting around it...
There's No Getting Away From It...
Email Marketing is Essential for Maximizing Your Business Success and Profits
If you've ever been skeptical about the power of email, here are 8 reasons you need email marketing on your side:
1. High ROI (Return on Investment): Like we mentioned, according a recent study by the Direct Marketing Association, every $1 spent on email marketing returns a $40.56 profit. And smaller businesses like yours and mine can get even better results than that because we don't have the overhead large companies do.
2. It's CHEAP: Not only does it product a high ROI, it's also very inexpensive to get started. All you need is some software, so you can deliver emails and you're good to go.
3. You Own Your List: When you build your own list, it belongs to you. With social media, your follower list really is just online to you. It's not an asset that is completely yours.
4. Email is Direct: There's nothing quite like being able to very inexpensively reach your prospects and customers directly in their inbox. You can also create highly personalized correspondence and more effectively connect with and market to your list.
5. Email is Commercial by Nature: People EXPECT pitches and advertisements in their email. This is unlike blogs or social media where people prefer a more content-rich experience.
6. Targeting and Segmentation: With email its very easy to target specific segments of your list, based on their past behavior, purchases and so forth. This is priceless intelligence and can help you sell more.
7. People Check Email Carefully: The process of checking email is different than scanning an RSS or social media feed. Email is direct correspondence, so users are more likely to scan carefully to ensure they don't miss anything.
8. Over and Over Again. Email allows you to contact your prospects and customers repeatedly and directly to ensure a deepening relationship and more sales. It's as simple as that.
In short, email is the bee's knees and it's something that every online business owner should be tapping into. So if you'd like to stop avoiding what your business needs and would rather get serious about putting email to work for you...
Sit Tight! It's Time for You to Overcome Your Own Obstacles to Growing Your List and We've Done Much of the Work for You
Let us take you by the hand and walk you the process of growing your list by creating hard-to-resist opt-in offers that quickly convert your subscribers into customers. We even give you access to our own library of fill-in-the-blanks templates to make growing your list as dead simple as possible.
So whether you want quickly and easily start list building for yourself or for your clients, set aside about 90 minutes this week because we're going to get together to not only give you the training you need to grow your list, we're going to provide you with the templates and tools you need to make it as simple as possible.
Here's what's in store for you...
Creating a High-Converting Subscriber Offer That Readily Turns Subscribers into Customers...FAST
Your new subscriber is a prime customer. Learn how to grow your highly targeted list quickly and then turn those new subscribers into paying customers. These lessons cover:
The 4 fundamentals you need to know to grow your list
Why the moment you get a new subscriber is prime time to turn them into a customer
Leverage points for turning a subscriber into a customer
Examples of free offers that convert to customers
Creating your free gift designed to sell your product
Creating an opt-in landing page and thank you page
Crafting your thank you email and follow up series
Collection Testimonials and Case Studies
Leveraging FAQs to make more sales
---
How to Easily Create Videos and Get Views That Grow Your Subscriber List
Get your feet wet with creating video to grow your list, even if you don't want to appear on camera. These lessons cover:
Why video is critical to your continued accelerated business growth.
How to easily create professional videos...even without having to appear in the videos or making them yourself if you don't want to.
How to get top rankings in search engines, instead of having your videos sit on YouTube collecting virtual dust.
How to come up with endless content ideas for your videos, so you can generate as much traffic to your opt-in offers as possible.
How to leverage those videos views to get highly-targeted traffic to your opt-in offers, so you can quickly grow a list of interested buyers.
The exact outline of how to create engaging videos that keep your viewer's attention and get them clicking through to your opt-in offer.
---
Recordings, Enhanced Transcripts and Notes:
Learn at your own pace and according to your preferred medium. When you register for VIP access, you get access to:
Full Training Recordings: Watch whenever you're ready or review after the initial session. This content is always there for you.
Full Enhanced Transcripts: Whether you prefer to read or want a reference that you can refer to as you take action on what you learn, you'll receive access to our enhanced transcripts that include screenshots are organized into key points, so you can follow along easily and implement the training.
Summary Notes to Get to Action Faster: Get the information you need quickly. Watch or read the presentation in full and absorb it all. Then review the notes to ensure you have the main points and view them quickly.
---
Action-Oriented Checklist and Worksheet
Get things done faster and make sure you don't miss any critical steps. VIP members also get:
---
Fill-in-the-Blanks Templates to Make Implementation Dead Simple
Okay, here's where it gets REALLY awesome. You're going to learn all kinds of effective strategies for growing your list with video, but then comes the dreaded WORK. But the great news is, we've done a lot of it for you.
VIP members also get full access to use our fill-in-the-blanks templates including:
Opt-in Page Template: Our opt-in page template will help ensure you have all the key elements to create a high-converting landing page.
Opt-in Page Video Script: Boost your conversions even further by adding a quick video to your opt-in page, using the strategies we teach in the training. This script makes it simple.
Thank You Page Template: A new subscriber is a prime new customer. Use your thank you page to convert your subscriber into a customer with this template.
Follow-Up Email Series Template: There's no sense in having a list if you don't follow up. We've included our 6-email follow up series designed to turn more subscribers into customers.
Conversion-Boosting Report Template: Just add your content, fill in the blanks and you'll have a report that is designed to sell your product effectively to your new subscribers.
Checklist and Worksheet Templates: Boost the perceived value of your opt-in offer with high-value printable extras.
You can use these templates for your own business AND you can even use them for client work, so you can help your own clients get more opt-in subscribers from their videos.
---
​30 Ready-to-Use Lead Magnets and Subscriber Gifts:
Don't want the hassle of creating your lead magnet subscriber gifts yourself? Well, we've got a package of 30 reports with private label rights that you can brand, monetize and publish as your own.
General Subject Areas Include:
Depression and Mental Illness
Detox
Finance and Money
Gardening
Parenting
Personal Relationships
Professional Relationships
Green Living
Nutrition
Networking
---
---
Bonus Content: Templates to Create Highly-Engaging Video That Sends More Traffic to Your Opt-in Offers
To make it easier to apply what you learn in the bonus training, we've included some easy-to-use templates that show you how to create engaging videos that keep your viewer's attention and get them clicking through to your opt-in offer. You get:
Authority-Building Video Script Template
How-To Video Template
Myth-Buster Video Template
Product Review Video Template
Case Study Video Template
Recipe Video Template
In short, you get everything you need to grow your mailing list. Now, just to clarify...
Who Should Join This Training?
If you're wondering if this training is right for you, let me ask if any of these apply to you:​
If any of the above apply to you, join us for this online training, including tools and templates. You'll get instant access to everything and you'll be able to...
Stop Procrastinating in Growing Your List Because We've Made it Dead Simple for You to Start Growing and Profiting Right Away...
​Just Select Your Access Level Below
Seriously...now is the time to avoiding list building because it seemed complicated or just to slow. Right now, you've got access a blueprint like this that makes it dead simple to grow your list...and convert more of those subscribers into customers right away, it's crazy not to take advantage.
Sign up and receive instant access to all the training materials. We've got all the guidance, tools and templates you need to get started...just meet us there.
To your list building success,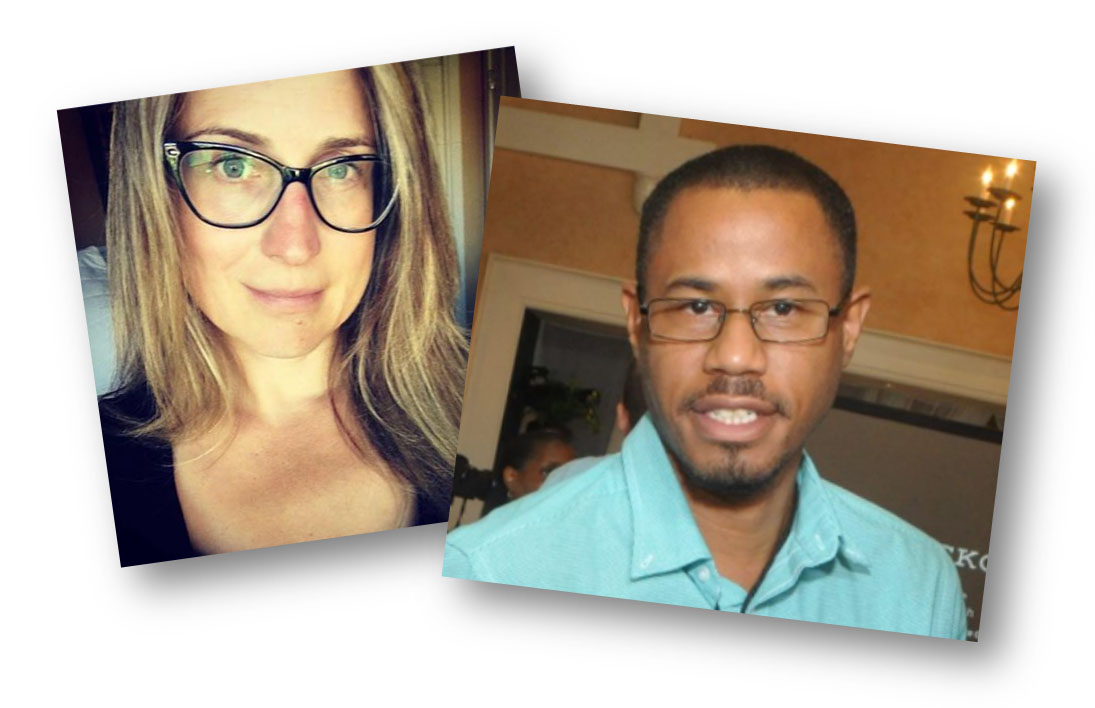 Alice Seba  and Damon Greene
P.S. Email marketing is the most cost-effective ($40.56 earned for each $1 invested) way to get your commercial message to your ideal customer. But the problem is, most people don't know how to effective grow their list of targeted subscribers that are ready to buy their stuff. Go change that now. 
P.P.S. There are huge audiences of highly-targeted potential customers that you simply can't reach with your current marketing strategy. But now you can when you learn these easy-to-follow techniques and get all the templates you need to go get those customers! Click here to register.