You're Invited to Alice's "47 Success Secrets" Virtual Birthday Bash…RSVP Now As Spaces are Limited. 
Now for something really different that will help you grow your business in so many ways AND be a ton of fun as well. All the cool kids are gonna be there and you should be too.
It's my birthday, Monday, May 27 and I'm throwing a virtual birthday party and you're invited! 
Since I'll be turning 47, I'll be sharing 47 of my best success secrets. There will also be lots of time for questions and talking about just about anything you want.
And yes, there will be virtual LOOT BAGS (is it even a birthday party without loot bags?!) and some awesome surprises during the live event. Attendees get full private label rights to all the recordings and transcripts…so this intimate(ish) conversation can turn into content for your blog, social media, membership site, products, bonuses and more. And I promise it will be GOOD.
Come in your best tux or PJs…it's all up to you. 
Here are the full details…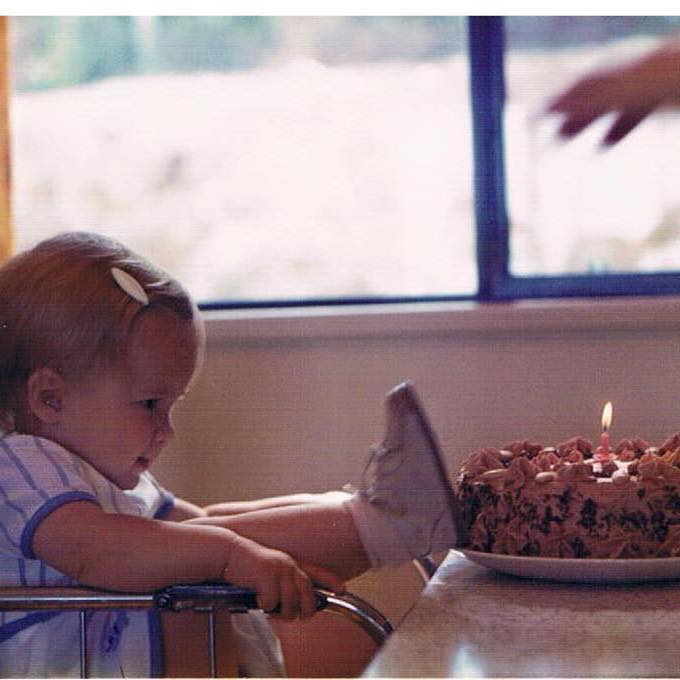 Me…Partying Hard Since My First Birthday
The Birthday Party
We'll get together on Monday, May 27 at 12 noon Eastern / 9 AM Pacific for the live virtual birthday party. It will be so awesome if you can make it live, but don't worry if you can't. All recordings and transcripts will be provided. 
I'll be sharing 47 success tips I've learned through my 17 years of online entrepreneurship…and throughout my life. Then we'll have time for follow up questions, clarifications or you can ask me just about anything. 
Main Topic Areas Include:
​Mindset & Vision
Work Habits & Time Management
Decision Making for Faster Success
Winning Product and Service Ideas
Delegation and Team Building for More Time Freedom
Promoting Yourself for More Reach and Sales
I'll also have prizes to give out throughout the live event. You will need to be in attendance to get a prize, but everybody gets a loot bag regardless of attendance. Details on the loot bags and prizes below. 
Private Label Rights to Audio Recordings & Transcripts
Not only do you get all the success tips for your own information, you'll be able to share this with your audience as well. This is content that you'll be able brand, monetize and publish as your own, You get full private label rights to the recordings and transcripts, which means you can:
Break the tips up into 47 blog posts (and even more if you include the Q&A)
Use the content in your membership site
Share clips on social media, YouTube and more. 
Offer this content as a bonus offer for your own products or a product you promote as an affiliate
Create a product from this content. Sky's the limit!
Just remember to include your own promotions, so you maximize this content as you publish it. Use it to grow your list, get more customers and clients…it's all up to you. 
Loot Bags for EACH of My Guests ($625 Value)
Remember how awesome it was to get loot bags at birthday parties when you were a kid? Well, candy and junk toys were awesome back then, but you're going to love these content publisher loot bags even more. Here's what's included in your loot bag:
$50 Publish for Prosperity Gift Card (private label rights content)
$30 List Magnets Gift Card (private label rights content)
$40 DFYTemplates Gift Card (marketing templates with resell rights)
$50 Contentrocity Gift Card (brandable graphics)
$30 Createful Journals Gift Card (private label journals)
$97 Course – "Learn How to Outsource to a Virtual Assistant" (not PLR, but teaches you how to delegate and outsource)
$87 Piggy Makes Bank Gift Card (private label rights content)
$30 White Label Perks Gift Card (private label rights content)
$25 Internet Slayers Gift Card (private label rights content)
$27 Value: One Month of Color Monthly (private label colouring books)
$25 All Private Label Content Gift Card (private label rights content)
$47 Personal Development Content Pack from Tools for Motivation (private label rights content)
$50 Monthly Content Helpers Gift Card (private label rights content)
$37 Niche PLR Starter Packs Gift Card (private label rights content)
You'll have access to your loot in your Publish for Prosperity account on Monday morning, the day of the party! You do not need to attend the event live to get a loot bag.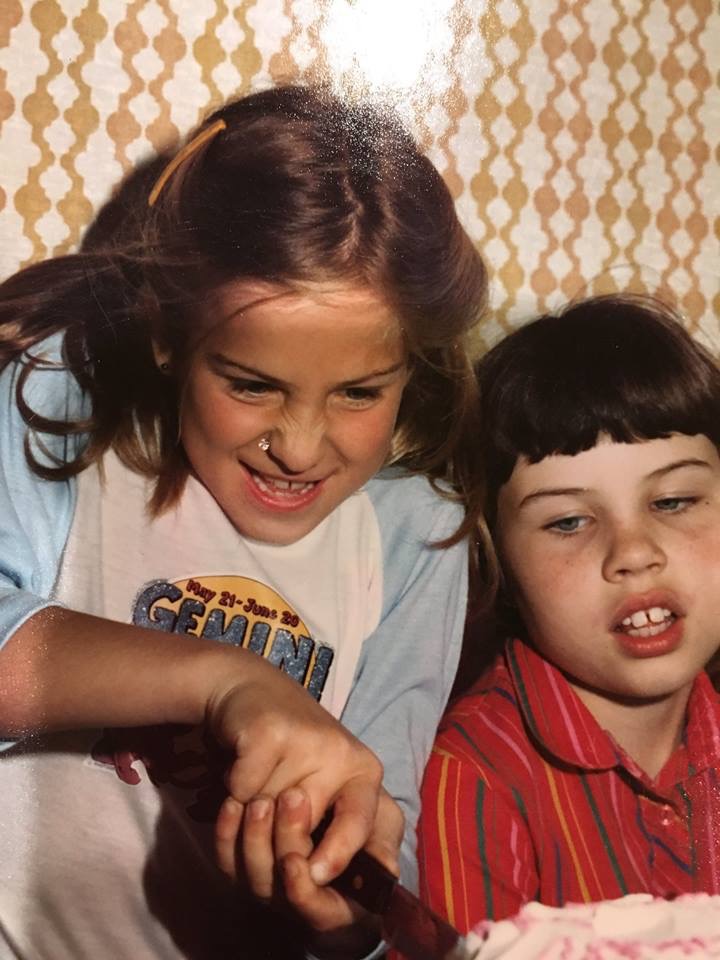 I've Got The Meanest Cake Cutting and Loot Bag Making Skills – Join Me! 
How to Get In: ALL are Welcome, but Spaces are Limited
Since this is a limited attendee event and we've got expenses to cover, there is an entrance fee. BUT, because I don't want any of my customers to miss out (but keep in mind, there are limited spaces in the webinar room), YOU choose how much you want to pay. 
I'd say the retail value of this event is between $97-$197 because you're getting direct access to 17 years of online entrepreneurial experience, private label rights to that content AND a bunch of extra goodies ($625 worth) in your loot bag. But again, I leave it up to you. 
IMPORTANT: Please click through "RETURN TO MERCHANT" once you complete your purchase, so you can get all the event details.
I'm really looking forward to this and am so glad you'll be joining me. This is a great value for you to have a whole lot of fun, learn a few tricks and have tons of content for your audience!
P.S. Here's me, probably on my 7th or 8th birthday. At this time, I wanted to be a teacher and I loved writing. Who knew that many years later, I'd turn BOTH those loves into a business thriving beyond my wildest dreams. Join me for the party and let's talk about how I went from this dorky little kid to successful entrepreneur...all with with ZERO business training.
Join me, any my special guest instructor, Justin Popovic from Tools For Motivation. In this session, you will learn insider information on how some of the most savvy business owners are turning done-for-you (PLR) content into a steady flow of revenue generating products/courses.Justin will also share some real-world, practical examples of how PLR content can help you…* Build the know, like, trust factor to make selling your offers a breeze.* Spoil your subscribers so they never want to leave your list… while turning them into repeat customers* Create a WOW factor for new people visiting your site for the first time by creating free blog posts that you "COULD" charge money for… and do so in less than 10 minute* Gain a huge competitive edge by creating visually stunning ebooks, presentations, handouts and more… even if your design skills suckSave Time And Make More Money In Your Business Using Done-For-You Content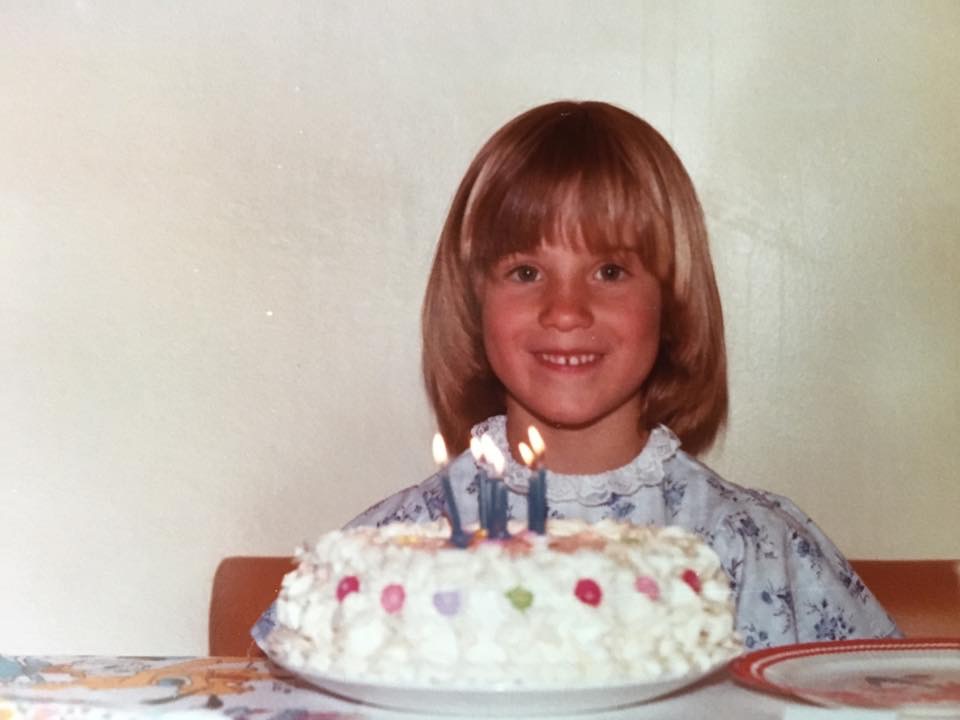 P.P.S. Click the "Name Your Price" button above to secure your spot before we fill up. You'll get access to the live virtual birthday party, $625 loot bag AND private label rights to the full recordings and transcripts.
To your great success,



Alice Seba
Your Partner in Easy Product Creation