We've bundled up some of our customer's favorite Worksheets/Printables and brought them to you at one great low price…for a limited time.
Done-for-You and Ready-to-Publish Special Offer




"100 Best Selling Worksheets/Printables Mega Pack"




Sell it, Give it Away and Keep ALL the Profits

.
Or keep reading for full details...
We've Done All The Work.
Now It's Your Turn to Run with It
We all know the money is in the list…but there's one big obstacle that can keep you from getting that money and that's GROWING the list, but great news!
It's easier than you might think.
We've bundled up our customer's favorite worksheets and printables and brought them all to you for one great low price. All you have to do is grab them and publish. I'm Alice Seba and I've been publishing private label rights content since 2006. I'm pleased to announce our "100 Best Selling Worksheets/Printables Mega Pack " that will give your readers a ton of self-improvement content they can take action on right away.
This Content is Easy to Use and Saves You Plenty of Time and Money...While You Grow Your Business
Quality Content Created by Our In-House Writers
Professionally Designed Graphics and Pages to Get You Started
Fully Editable and Brandable Content for Your Business
Easy to Use. Just Download, Edit and Publish Your Content
Sell the Content or Publish it as Free Content. You Choose.
Keep 100% of the Profits. This is Your Content.
Now let's take a closer look at everything….
100 Pack of Our Best Selling High-Value Self-Improvement Printables
100 beautifully-designed printable worksheets to give your readers the tools they need to improve their lives. They could be individual opt-in offers or they could be the beginnings of individual training programs you can create on these topics. You'll get 5 sets of 20 worksheets/printables.  
Here is a peek at the 5 categories along with a list of the worksheet/printable topics included:
A Better Me



1. Better Fitness
2. Healthy Eating
3. Mindfulness
4. Break a Bad Habit
5. Start a Good Habit
6. Boost My Confidence
7. Better My Career
8. Get Motivated
9. Goals
10. Get Organized
11. Productivity
12. Better Family Relationships
13. Better Romantic Relationships
14. Better Friendships
15. Getting Focused
16. Happiness
17. Peace and Contentment
18. Positivity
19. Time Management
20. Creativity
Success Mindset



1. A Better Resume
2. What's Holding Back My Career
3. What's Holding Back My Business
4. My Biggest Mistakes and The Lessons I Learned
5. My Ideal Business
6. My Ideal Career
7. People Who Inspire Me
8. Daily To-Do List
9. My Biggest Accomplishments
10. Positive Thinking
11. Am I Self-Sabotaging
12. Developing a Success Mindset
13. Good Habit Development
14. Growth Mindset
15. Entrepreneur Mindset
16. Growing My Success Connections
17. Success Mindset Affirmations
18. Being a Better Leader
19. S.M.A.R.T Goals
20. Success Meditation
Positivity



1. 25 Positive Affirmations
2. 30 Ways To Think More Positively 
3. A More Positive and Productive Relationship with My Boss
4. A More Positive and Productive Relationship with My Family
5. A More Positive and Productive Relationship with My Partner
6. Challenges I will Overcome
7. Changing Negatives to Positives
8. Characteristics of Happy People
9. Coping With Your Triggers
10. Getting Rid of Negative Thoughts
11. Goal Worksheet
12. Learning from Your Mistakes
13. Making the Most of a Difficult Situation
14. Positive Relationships Checklist
15. Positive Thinking for Kids
16. Positive Thinking to Curb Anxiety
17. Positive Thinking to Help Situational Depression
18. Practicing Mindfulness
19. Thinking Styles to Avoid
20. Today I am Grateful For
Motivation



1. 5 Year Plan
2. 10 Things That Keep Me Motivated
3. 50 Motivational Affirmations
4. Boost Your Motivation
5. Career Motivation Worksheet
6. Daily Gratitude Worksheet
7. Daily To-Do List
8. Family Motivation Worksheet
9. Financial Motivation Worksheet
10. Goal Setting Preparation
11. Good Habits Checklist
12. Good Habits Worksheet
13. Health Motivation Worksheet
14. Learning From Your Mistakes
15. My Reasons Why
16. Project Planning Worksheet
17. Project Tracking Worksheet
18. Quotes that Inspire Action
19. Relationship Motivation Worksheet
20. SMART Goals Checklist
21. SMART Goals Worksheet



Confidence



1. 10 Things I Love About Myself Worksheet
2. 20 Confidence Quotes
3. 20 Crazy Things to Try to Boost Your Confidence
4. 50 Confidence Affirmations
5. A Woman's Confidence-Boosting Beauty Checklist
6. Assertive Communication Worksheet
7. Banishing Negative Self-Talk Worksheet
8. Boost Your Dating Confidence Worksheet
9. Change Your Thinking Worksheet
10. Free Yourself of Toxic Relationships Worksheet
11. Gratitude Worksheet to Build Confidence
12. How to Get the Job You Want Worksheet
13. How to Get the Raise or Promotion You Want Worksheet
14. Improve Your Health to Improve Your Confidence
15. Achieve Your Goals with Confidence Worksheet
16. Improve Your Public Speaking Skills Checklist
17. Making New Business Connections Worksheet
18. Making New Friends for Adults Worksheet
19. Overcoming Your Fear Worksheet
20. The Confident Man Checklist

We've Done All The Hard Work… You Just Have to Take This Content and Run with It
Imagine how much time and effort we've saved you in getting all this ready-to-publish content for you to use as lead magnets and more. Let's take a look at all that's involved with putting together this content on your own…
| Worksheets and Printables Mega Pack Contents | Time to Create | Cost to Create |
| --- | --- | --- |
| 100 Professionally-Designed Worksheets/Printables (.doc) | 50 hours | $3,625 |
| | TOTAL TIME TO CREATE: 50 hours | TOTAL COST TO CREATE: $3,625 |
As you can see, it would take plenty of time and investment to put all this together on your own…but you don't have to. We've done the work for you and all you need to is publish the content and get it out there.
Grab it now for only $47 ($3,625 cost to create yourself) for your PLR license, so you can save at least 50 hours of time and plenty of money to provide your readers with the information they're looking for.
Click the "Add to Cart" Button Below for Your License to Edit, Brand, Monetize and Publish All This Content at the Best Price Possible
Free Article to Share

We've also published a blog post called: Make Your Products More Useful to Your Audience
...and it uses this Mega Pack as an example.
If you want to share the post, here is your link: https://publishforprosperity.com/content/aff/go/XXXX/?i=329 – IMPORTANT: Replace the XXXX with your affiliate ID).
Only $47 ($3,625 Value)
Use the content for opt-ins, publish it to your blog, social media and more. Or sell the content as part of an information product, add links to affiliate products or promote your own products. The choice is yours!
To your content publishing success,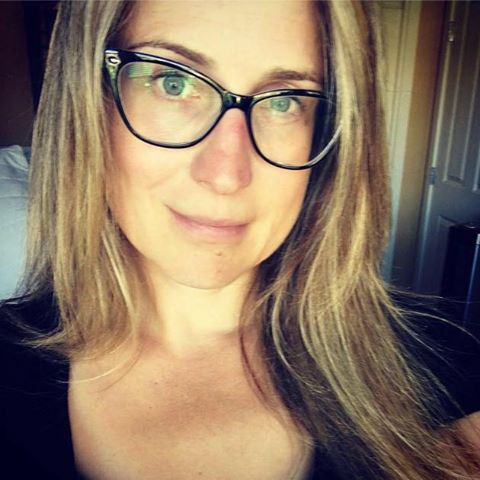 Alice Seba Creating Done-for-You Content Since 2006