6 Questions to Ask Yourself When Finding and Working with an Accountability Partner
If you or your clients struggle with getting more things done and accomplishing important goals in your life, having an accountability partner or group make a world of different, but there are some ins and outs to setting it up right. 
Here's a Question from Our 4X System Subject Matter Expert Training Q&A Session:
How do I find an effectively work with an accountability partner or group?
It's a great question and if you've never formalized the accountability process for yourself, it's much more difficult to stay on track. Watch the video above for 6 questions you should ask yourself or ones you should get your clients to ask themselves when finding an accountability partner or group. 
Here is a list of the 6 questions you need to ask yourself, but watch the video to get the full explanation, examples and implementation strategies:
Do You Get Along and Have Something to Offer Each Other?
Are You Both Moving Toward Something?
Are They (And Are YOU) Reliable?
Can You Make it a Habit? (this is key and you'll find strategies  in the video)
What's Your Preferred Method for Communicating?
How Can You Document the Process So it Helps Everyone?
When you regularly check in with someone and they call you out when you're messing things up, it's much easier to stay focused and on track with your goals. You'll eliminate distractions, stay productive and have a chance to learn from each other's experiences. 
​​What to Do Next: Learn the 4X System and Use it to Help Your Clients and Customers
This video is just a small excerpt from a Q&A session of our 4X System: Achieve Goals You Never Thought Possible 4X Faster subject matter expert training, where we not only show you how to get more done in less time...but we also train you, so that you can teach the method to your own customers.
We've created all the training and marketing materials for you. All you have to do is join us for a few training sessions, so you can be the subject matter expert and confidently deliver this high ticket training program to your students.
It's a super easy way to get immersed in selling high-ticket training products…without having to do all the hard work.
The coupon code above will save you $20 and is the perfect way to get started in learning a system that will help you achieve your goals 4 times faster...AND allow you to share that same system with your clients and customers, creating your own high ticket training program in the process. Click here to get started.
We look forward to having you join us.
To your great success,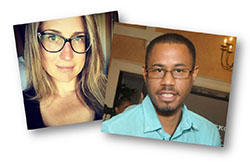 Alice Seba and Damon Greene
Your Partners in Easy Product Creation