Don't Let Comparison Sabotage Your Success
Don't compare yourself to others. You're probably comparing yourself to an illusion.

We look at people and assume they are successful. They may be in some areas, but they may not be in the areas in which you want to be successful.
And the problem today is that social media makes it easy for us to make this mistake in perception. There are people who have huge followings, but if you're in this to make money, they may not be making money. They may not have yet learned how to monetize.
So, don't worry about what they're doing or trying to follow what they're doing. There's no sense in comparing yourself to others.
But you can observe and see what might fit in with your own business plans…but know your own business and understand what will work there. 
You're here for your own development. You will keep bettering yourself and learning from what you're doing. You have a different journey, different values, and different goals, so stay focused on that.
Just look at social media and see people doing great things. Be happy for them and go do your own great things. 
What to Do Next: Get This Free Sample and Stay Focused on Your Own Success
All you need to do is keep publishing great content and offering the products and services that your clients need. We'd love to give you a hand with this. If you publish personal development content, here's a free sample that you can brand, monetize and publish as your own. 
Free Learning to Think And Aim Big Report + Checklist Pack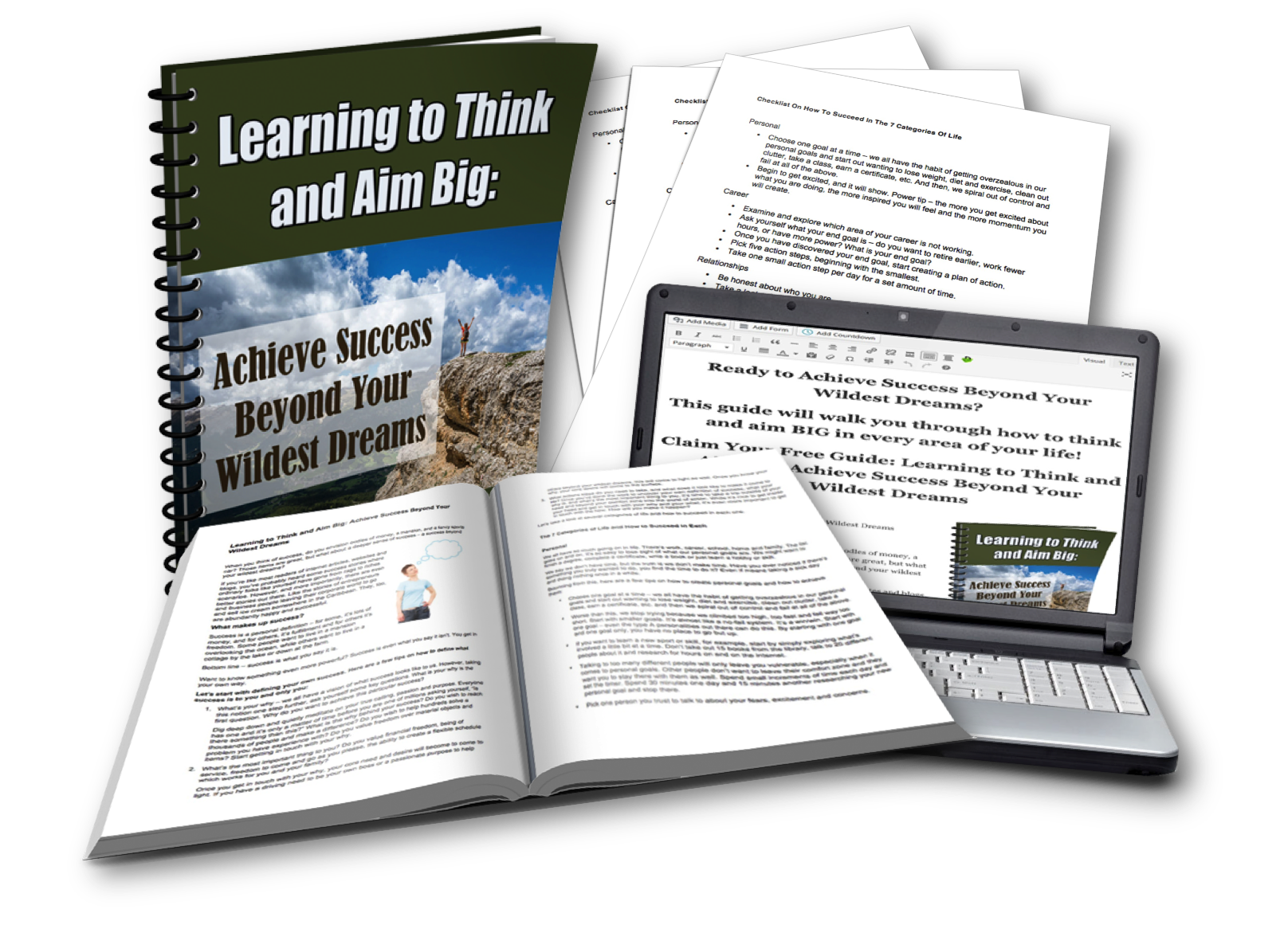 You could use this package as an opt-in offer to grow your list, include it as bonus for your products, turn it into a training program and so much more. 
We've included:
3,996 word report with 8 images
Lead-Generating Opt-in Page Copy
Professionally-Designed Ecover Sets
Detailed Checklist
…and you get complete private label rights, which means you can edit it, brand it and publish it as your own. 
We take care of creating the content. You just take it and wow your audience...allowing you to sell more products and services.
To your great success,



Alice Seba
Your Partner in Easy Product Creation