Know Your Customers To Grow Your Business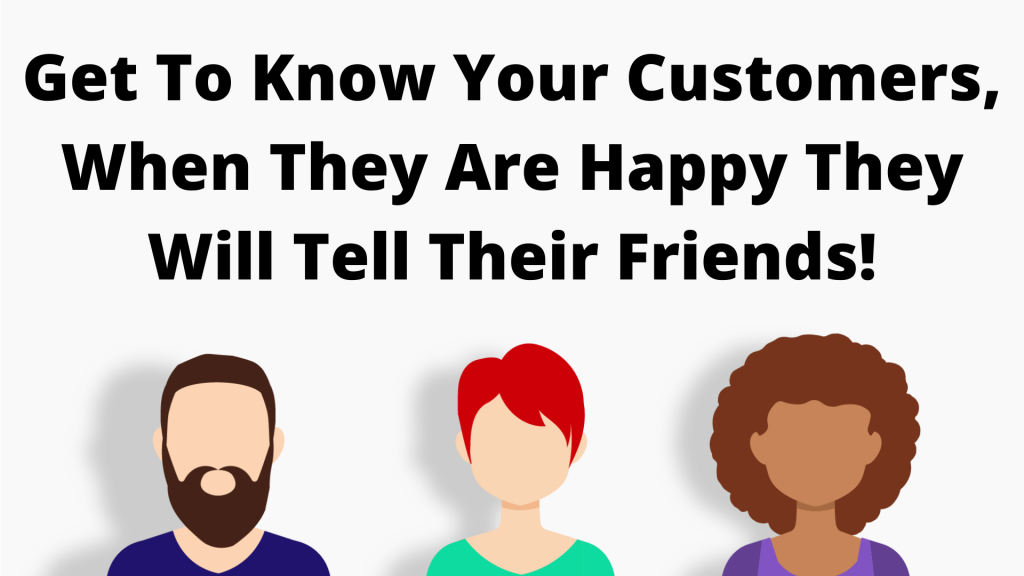 One of the most important things you can do as a business owners is to get to know your customers.
Not just what they buy, but what truly makes them tick. What worries them? What problems do they want to solve? What are they truly passionate about? What do they struggle with?
And then your next step is figuring out how you can fill in those gaps for them on an ongoing basis. Because when you speak to your audience in a way that is meaningful to them, you will have their full attention.
Here's a list of ways you can get to know your audience. Please feel free to add your own in the comments below.
* Track all the links you give them to see what they click.
* Track all the links you give them to see what they buy.
* Read and respond to their comments on your blog, groups. etc.
* Read and where appropriate, respond, to their comments on other blogs and groups.
* Ask them questions.
* Share stories about yourself or your clients and see what they resonate with.
* Invite them to share their own stories.
* Invite them to live and interactive events. It doesn't have to be fancy, just go live in your group or on your page.
I personally think Facebook Groups are fabulous tool for really getting to know your customers and creating a more personal side to your business that inspires loyalty. Of course, all audiences are different, so your platform may be your blog, Instagram, YouTube or just about anything else…but I do encourage you to find it.
Because the biggest key is to see them as people…not merely dollar signs…because ironically enough, the more you see them as people, the more dollars they'll hand over to you as lifetime customers.
And one of the best parts of happy lifetime customers who keep giving you their money is they refer other lifetime customers who keep giving you money. WIN WIN WIN!
What do you do to get to know your customers?
What to Do Next: Try a sample of our PLR, Ready-to-Brand, Monetize & Publish: "Better Conversations and Interpersonal Communication" Quote Graphics.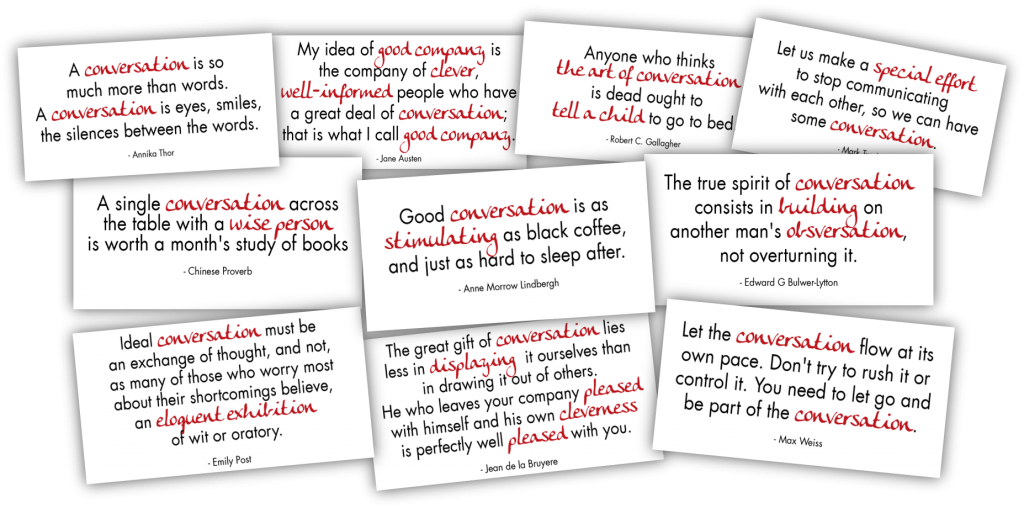 Your Done-for-You Graphics Bundle Includes:
10 images with thought-provoking quotes on conversation and interpersonal communication. You get all the graphics in jpg format one set with a border and one set without. Just add your link or logo in any photo editor.
You can edit them, brand them and monetize them in any way you'd like. Use them as your opt-in offer, to help promote your products and more.
To your great success,

Alice Seba
Your Partner in Easy Product Creation