What Our Customers Say About Our Content
---
"I am sharing this to encourage you to dust off the PLRs you have purchased. Your clients want what you have. Offer it to them."
I teach about manifestation in my coaching practice. I used the PLR Cultivating An Abundance Mindset ($47) for a 6-week course. I charged an introductory price for the kick off class since it was my first time instructing on this topic. My goal was 10 participants, however, there were 11 participants total.
The feedback from some of my clients was the transformation experienced by applying the information in the PLR. I am in the process of teaching the class again. This round I have increased the rate to be comparable to some of my other courses.
I am sharing this to encourage you to dust off the PLRs you have purchased. Your clients want what you have. Offer it to them.
Tina Hines
The above are testimonials from customers who took Tina's program, made with one our private label content package. Nice hey?!
"If You Want Truly Exceptional PLR, Just get ANYTHING Put Out By Alice Seba"
"Your content gives me the time I need to work on my business! "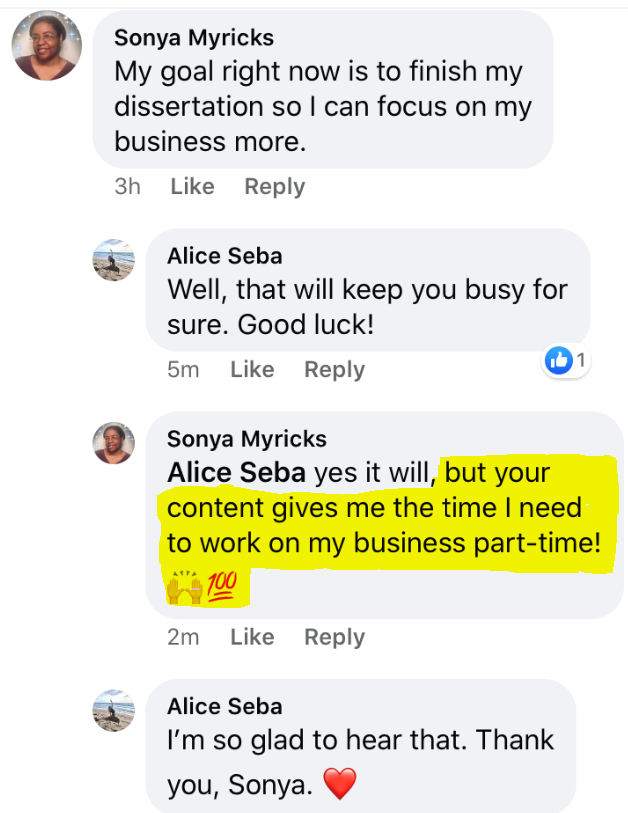 "This external hard drive was the best purchase I've ever made "

"Go To Site for Quality Content"

Being a 'retired teacher', I'm quite judgmental when selecting QUALITY plr content. I have purchased from numerous plr providers, only to find the content lacking. In my opinion and experience, your PLR ranks as one of my top three 'Go To' sites for QUALITY content.

Helen March
---
"Beautifully Put Together!"
It's beautifully put together. I have been remiss in saying thank you for all the PLR you provide..so Thank You!
Chelsia McCoy
---
"I'm So Thankful!"
I'm so thankful to have came across this site!
Ashley Christine Quintana
---
"Great Stuff"
Great stuff, for me and my contacts.
George J. Downing
---
"God Bless You & Your Wonderful Business"
(smiling) Right now I am using PLR for my own self-learning experience. The articles are so very good! I am going to start blogging. I need to learn more. I see that you have training also. I am 72 years young and telling myself it's not too late…
 God Bless you and your wonderful business to help people like me…
Kookie Springs
---
"Thank You"
I just wanted to take a moment and thank you for the generous way that you share your products with us. As someone just entering the field I can't explain how much better my business will be, once launched, because of products I have purchased from your site and, to a greater extent, freebies you have made available.
Cathy A.
---
"On Target for My Audience"

They are very interesting, on target for my audience and a life saver.
Jill Klunk
---
"Excellent Content"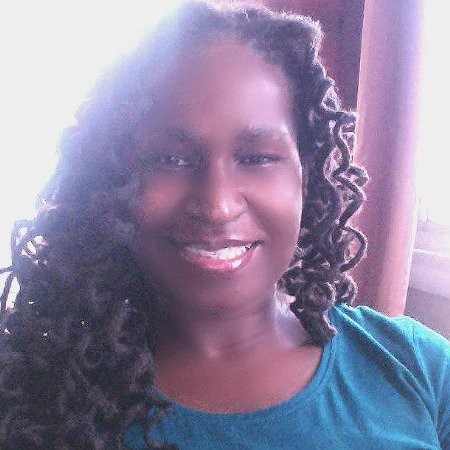 Excellent content to build upon! You can tell that a great amount of time and thought has been put into all of the products presented here.

Adrienne Daniels
---
"Excellent Quality"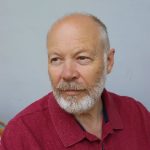 I'm contacting you in order to heap praise. The material provided is excellent quality. As a psychologist, I'm impressed by the fact that you don't use lazy terms like 'science says' and then not provide supporting evidence. So far, everything I've used comes with supporting links and useful tips. I have used other PLR material, but find I'm spending time correcting errors, both in terms of content and spelling. This isn't the case with PublishForProsperity, so I'll be back!

Dr. Jerry Kennard
---
"Excellent Times 3!"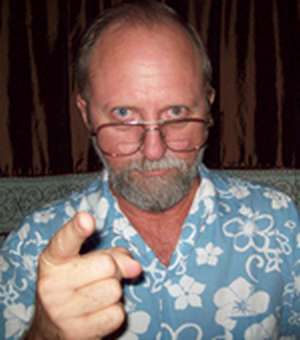 Your PLR is excellent, it is an excellent value and the freebies and specials you offer make it even more excellent. Keep it coming!
Clyde Reid
---
"$1,000 Workshop With 12 Seats Sold!"

---
"Great Prices"
I use the graphics for social media posts, in my FB group and on Twitter. Great prices. I also love the videos that give suggestions on how to use and repurpose PLR.
I like many of the quotes and pictures.
Karen
---
"Wonderful Time Saver"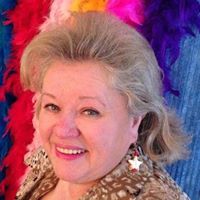 I love your products. They are such a wonderful TIME saver, and are so well done. You have something for everyone. Thank you.
Louise Dewey
---
"Love Your PLR"
Love, love, love your PLR!!
Terry Stadelman
---
"Thanks Alice for Your Great Stuff"
I purchased the 365 affirmations pack and the upsell about a month ago. I want to tell you about how I am using them and how much my members at church have been raving about them. I created a 365 daily program called "My Daily Boost."
Your affirmations got me going on this. They are great. I pair each affirmation with a Bible verse and a prayer. Short, sweet AND they work. I am loading them into my autoresponder, on day 61 right now. I have to tell you every day some church member drops by and tells me how much they like their daily boost. They are talking about these more than my Sunday sermons! So far 15% of my members have joined the "My Daily Boost" community.
I also just joined your social media membership program too.
Thanks Alice for your great stuff.
Reverend Bill McBride
---
"I Enjoy the Topics"
I enjoy the topics and the quality is first rate.
Richard Hackworth
---
"I Love the Quality"
I love the quality of the PLR. Your content is well written but targets the average reader. Content writers can at times write content that is too "academic" for most consumers.
Tonya Prince
---
"I Really Needed This"
I love the set-up and found you all at a time when I really needed this. I love this stuff. It's excellent!
Marlene A. Hibbard
---
"Thorough and Well Written"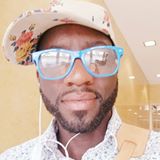 Just bought a PLR pack from you for the book launch product. It is – INCREDIBLE! I WISH I would've had this a few years ago when I went through the painstaking process of creating a crap load of it myself. 
You content is thorough and well written.
Not many are done to this level.
Anthony Joiner
---
"Prices Can't be Compared"
A brilliant selection of topics and at prices that cannot be compared. Well done! Oh, and, Thank you!
Fiona Dorman
---
"Top Notch Product"
Although I usually change the title and a few words here and there, the content is very well written and interesting topics that give enough good information to be beneficial to the reader and I often get good ideas for other topics. It's wonderful when I can save time this way and I know that the product is top notch, which it usually is.
Hazel Palache
---
"Quality With No BS"
I love your PLR. You deliver quality work with no BS and it saves me so much time. Thank you for putting your name on such great products.
Linda Henslee
---
"Great Content With Depth, Not Fluff"
Your quality is the best I've seen. There is so much CRAP out there, with you I can relax knowing I've got good stuff. You share and have GREAT content that has depth, not fluff. Not using filler stuff. Really good solid content. Thank you.
T. Ingram
---
"Fabulous Variety"
You offer a fabulous variety of quality products. Saves me lots of time researching & writing from scratch, so I can share more high value information with my Clients, Customers & Circle Members. Thanks! 🙂
Vicki Hadfield
---
"Easy to Integrate"
High-quality, well-written and easy to integrate.
Grace-Marie Jones
---
"You Give That Extra Bit"
Extremely professional and very good value for money. I can see that you think highly of your customers and want to give that bit extra, so they feel as though you have made their day when they download your content.
Kaye Nutman
---
"Saves Me Time, Money & Energy"
I like it – I keep on buying it, even after all these years because it saves me money, time and energy and adds value to the work I do. 🙂
Cath Armstrong
---
"Easy to Understand"
I love that your terms and system are easy to understand and navigate.
Kat Sturtz
---
"Excellent Products"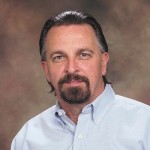 I have a ton of PLR on my hard drive, I really mean 1000 lbs/bits. 😉 I would say that your PLR is by far better than 97% of the PLR I currently have. The fact that the supply is limited to only a fixed amount of customers make it even more effective for web content. Thank you for the hard work and excellent products.
Don Weyant
SelfImprovementBrain.com
---
"Easy to Use"
Great materials of good quality, easy to use (not too wordy) with usable graphics that can be adapted so presentation looks good.
Sandy Moriarty
---
"The Best"
The best PLR products I've seen.
Dennis
---
"Saves Me Time"
I think your PLR is great and it saves me a lot of time!
Sonya
---
"Clean and Effective"
I love the site. It's clean and effective. The products I've seen, so far, are professional, beautifully designed, and again, without clutter, clean and to the point.  I like it!
Carol Kimzey
---
"Great Source of Information"

You provide a great way to add information and get ideas when one is stuck for some content. I am a writer, but I do need that little push once in awhile to get the ideas flowing.
Diane Ziomek
---
"Exactly What I've Been Looking For"
I think your PLR content is exactly what I have been looking for!
Sonya Myricks
---
"Easy to Use"
Great content, easy to use and professionally written.
Ian Hollins
---
"Best Quality PLR"
You provide high quality material that is well-produced and clearly targeted at specific niches. It is the best quality PLR material I have found online. Keep up the great work.
Graham Jones
---
"My Go-To Resource"

This is my favorite place to purchase PLR. I have purchased quite a bit of PLR here and every single time I'm overwhelmed by the quality of the writing and the content. You have become my go-to resource for excellent PLR content.
Jackie Lee
---
"Love Your PLR"
Love your PLR! Simple enough to edit when I need to do that and personalize it, complex and professional enough to sound great!
Sandy Lawrence
---
"Love Your Content Selection"
Love your content selection. The quality is great! I'm excited to see your emails to see what new content you have to offer!
LuSundra Everett
---
"Great Content"
I love the PLR packages, great content. I am using one of the products to help my own business.
Lin
---
"Excellent Quality"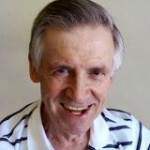 The quality is excellent:
– Great research
– Excellent writing
– Equals, great content
Juan Rademacher
---
"Hard Pressed to Find Higher Quality PLR"
You'd be hard pressed to find higher quality PLR content at a lower price.
Owen Marshall
---
"Help Save Me Time"
Great products that help me save time.
Toni Hogan
---
"Well Written"
Very easy to use and affordable. Well written too!
Donna Bainton
---
"Very Brilliant"
Very brilliant and educative.
Ben Gakwe
---
"Exceptionally Impressed!"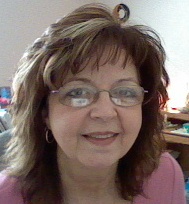 I just looked over my package and I am exceptionally impressed and happy with it. Very professional. I will definitely be making more purchases.
Barbara Arbster
---
"Top Notch!"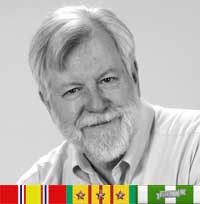 Top notch! I only buy excellent materials for my sites, and this is certainly in that category.
Dan Davenport
---
"Accurate and Always Interesting"
I love all of it! It is easy to edit and make my own. The information is accurate and always interesting!
Cheryl Thacker
---
"I am a Lifetime Customer"

I love it! You have high quality PLR. Your products are the best. I am a lifetime customer.
Eunice Mason
---
"Huge Time Saver"
I think that the PLR is great and I know that it will save me a huge amount of time with my new blog. In fact, this blog wouldn't be happening if it weren't for Alice and the team.
Valerie Smith
---
"Well-written and Comprehensive"
It is well-written and comprehensive. I don't have to do a lot of rewriting…just adjusting it to meet my customers' specific interests and needs.
Elaine Guinn
---
"Great PLR Topics"
I thing you guys do a great job with the PLR topics. I like how you show step by step how people who may not know anything about the subject can easily follow along.
Al Esquivel
---
"One of the Best!"
Good PLR is a great way to start your projects and DIY is one of the best!
Bob Marconi
---
"I Love It So Much"
I love it so much I'm trying to figure out how to create PLR myself.
Gustina Steele
---
"I Love It"
I love it – it is a great help when I need additional content for my site.
Jenn
---
"I Can Trust It"
The thing I like the most about your site the most is that I can trust it. The quality so consistently good you don't have to even think about it. You just buy it and you know it's going to exceed your expectations.
Peter Vogopoulos
---
"I LOVE Your PLR Products"
I LOVE LOVE LOVE your PLR products! I've personally used them in the past as well as recommended them to others.
Leslie Lamb
---
"I Keep Coming Back"
I think it's quality content, and that's why I keep coming back!
Crissy Herron
---
"High Quality"
Looks great, high quality.
Ray Bryant
---
"Totally Worth It"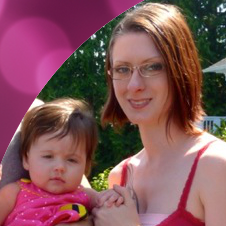 I love it. I wish it cost less so I could buy more. 🙂
But it's totally worth it, so that's a reflection of my own tight budget; not that it should cost less because it's not worth what you're charging. 🙂
Veronica Kirchoff
---
"You Over-Deliver"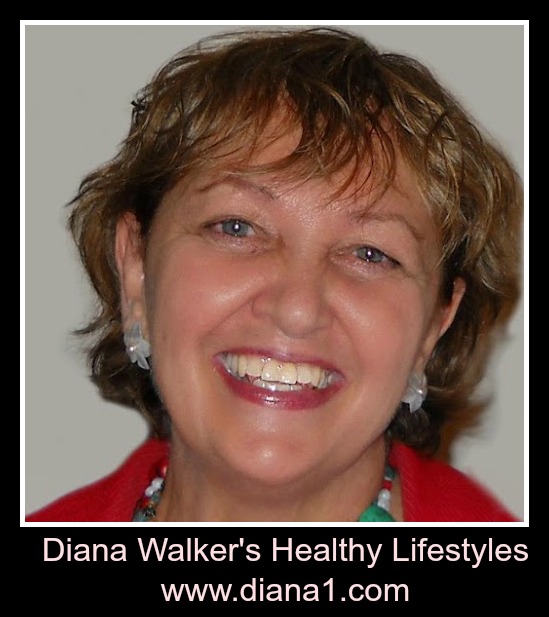 I love your PLR. You are so talented in providing PLR that is timely, relevant, interesting, organized and that flows easily. You provide outstanding content. You always "over-delivers" and I am very pleased with the images, the content, and all the extras that you provide.

Diana Walker
---
"Absolutely Top Notch"
Absolutely Top Notch, professional & reliable. Rarely do we find anything out of date, misspelled or incorrectly referenced.
Joseph Austin Krueger
---
"It's So Easy"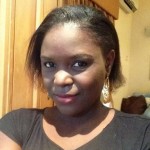 I love it. I particularly love the fact that the personality of the writer does not overshadow the writing and so it's easy to make the content mine.
Sharon D. Fiberesima
---
"Love the Screen Shots"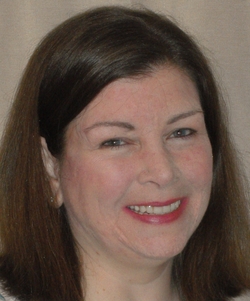 I love the step by step and the screen shots (so I don't have to do them myself).
I also like that I can sound knowledgeable about some topic I had not considered before and I also learn about it myself from the information!
I like that you provide a cover, so if I am in a hurry to put the information out there, I can and change the cover later, if I need to.
Mary Ann Kirchhoffer
---
"I Am Always Buying Something"


Love the material and topics you provide. I find I am always buying something. Very helpful…
Vikk Simmons
---
"Saves Me a Mountain of Time"
You just save me a mountain of time! All of the PLR I've purchased has been of high quality and the only thing I have to do to get great quality content is change the spelling of some words from US English, to UK English.
Karina Bailey
---
"Best Part is the High Quality"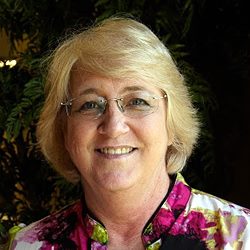 Of course, the best part is the high quality of DIY PLR. That way I can spend my time creating more value for my tribe instead of proofreading and editing. Thank you so much for the great job you are doing.
Kathy Bales
---
"Giving More Than Most"
Your sales pages are so clear and interesting. I love that you offer covers and graphics. You are giving more than most.
Barbara Johnson
---
"Articles are Spot On!"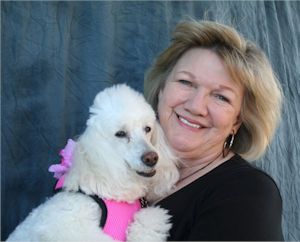 I have been very happy with your PLR. The photography is great and the articles are spot on! When I see an offer from you I know it will be something that can be used for my blog! Thanks!
Kathy Millikan
---
"Most Comprehensive"
Some of the best, most comprehensive and easy to follow PLR.
Crystal Burkholder
---
"Full of Great Content"
I think it is wonderful and full of great content. I'm excited about what the future will bring.
John Sherry
---
"Priceless Time Saver"
The PLR I buy from you is among the very best, if not the best, I purchase. This is my second year to purchase the membership and I am so pleased with the quality and the fact it is very topical that it has inspired me to start a whole new Business Product to offer to my local advertisers.
The quality is SO good that I hardly ever want to change a word. I no longer research-and write. I go straight to my folder and start from there. And getting pictures with it plus bonus graphics is a priceless, time saver for me. Not only that, but I learn from every piece of it! There are times I need to research a subject or am looking for a recipe and it just pops up in my membership package as if I had specifically ordered it.
Quality and Time Saving is tops for me. I just trust these products. And that's a big relief.
Thanks to Alice and all her team!
Sylvia Frain
---
"Saves Me Time"

You have good stuff! It cuts down on my research time and gives me a lot of ideas.
Donald Thomas
---
"Well-Written"
I think it is good quality and well-written.
Deborah D
---
"Go-To Place"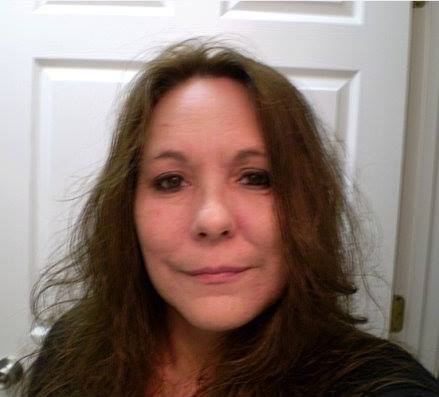 Love it!It's my first go-to place when I'm looking for something and I use it more than any PLR site.
Patti Stafford
---
"The Go-To-Girl for Great Content"

In your picture you look so young and inexperienced, but that is a fooler. I have bought several plr packs from you and everything is just exceptional. You are definitely a go-to girl for great content! I'm very pleased I am subscribed to your list. Best of luck to you always.
Dave Puckett
---
"Excellent Product and Great Value"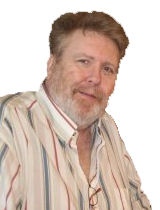 I just wanted to take a moment to tell you how much I appreciate your work. You provide excellent product and great value. I believe you have a winner here. Keep it up!
Rev. Stephen B. Henry
FromWebsitetoWealth.com
---
"Among the Best"
I think you provide high quality and very well researched PLR. I've been using PLR for a long time, and it is among the best. The 2014 marketing in a box package was AMAZING.
Kelly Cannon
TheTakeActionWAHM.com
---
"Can't Live Without It"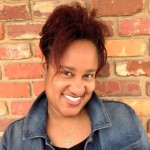 I love it! Seriously, I don't know how I lived without it.
Kemya Scott
---
"Thrilled That I Found You"
I love the simplicity, versatility, user-friendly, yet comprehensive, materials and approach. I'm thrilled that I found you! Thank you.
Dr Marilyn
TransformStressNow.com
---
"Professional and Eye Catching"
I've been impressed with what I've seen so far. The PLR is professional and always eye catching!
Mburke
---
"Excellently Written"
Excellently written content. I wish I could afford a boatload more!
Christine Jones
---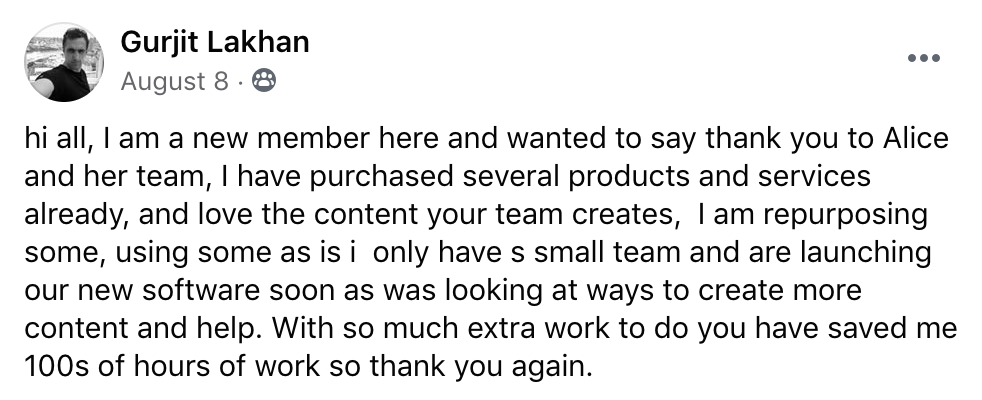 ---

---