Promote Our Free Offer & We'll Do the Rest of the Work!


"How to Repurpose Social Media Graphics into Videos Tutorial with Ready-to-Publish Content"



Not an An Affiliate Yet? Sign Up Here
Already an Affiliate? Join Our Private Facebook Group Here
Help your customers get a jump start on their social media by sharing our online tutorial that shows them how to repurpose social media graphics into videos. They'll learn how to make the videos and can download a package of content with private label rights to make it easy to create their videos. The package promotes our super popular Social Media Booster. 
Sale Details:
When they visit the link, they'll see the creating videos tutorial. They can also choose to download a free package that includes the content they need to make their own videos. 
FRONT END: "How to Turn Social Media Graphics into Videos with Full Editing Rights and Source Files"
The package includes all the source files so they can make their own branded video as shown in the tutorial. We've included the finished mp4 file that is ready to go. We've also included the mp3 audio recording, a script and the PowerPoint slides, so you can work your own magic if you prefer. You can also use these as a template for their future videos too. Instagram resized slide show and video included. 
Upsell #1: "Social Media Booster" Membership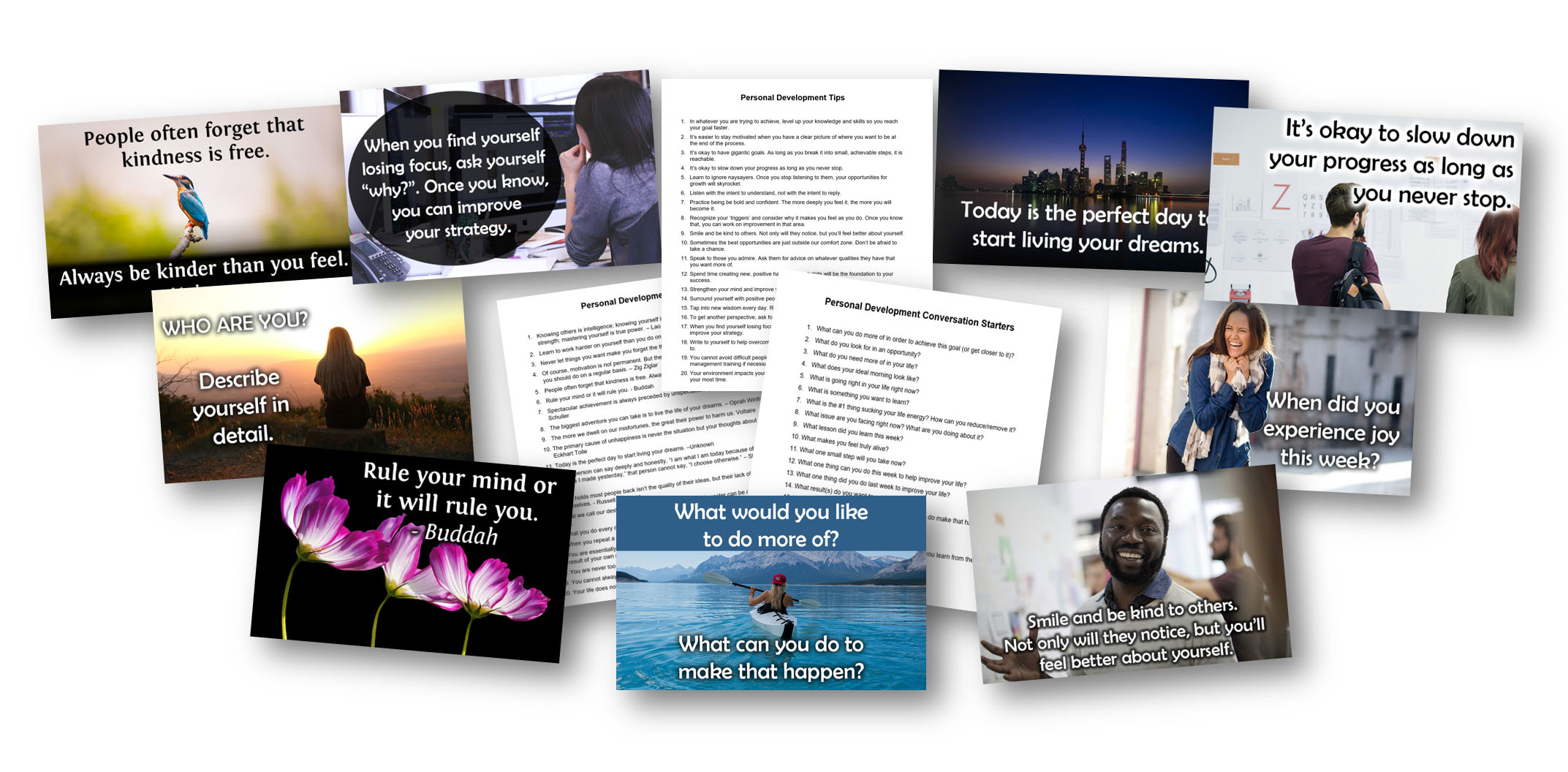 This monthly membership includes enough content for your customers to fill their social media with multiple posts each and every day. Your customers can choose to pay $11.97 per month and stay as long as they like or just pay $97 to get content each and every month.
Each month, they get:
• 30 Monthly Conversation Starters: It's not always easy to get the conversation going on social media, but it's much easier when you've got 30 ready-to-publish conversation starters each month. Get them to start thinking big and improving their lives and they'll keep coming back for more. Each conversation starter is a thought-provoking question, designed to get your followers to reflect on themselves and ultimately take action.
• 30 Monthly Personal Development Quotes: People love to read and share thought-provoking quotes. We hand select 30 quotes to make it easy to schedule in Hootsuite or your preferred social media management platform. Or just post them as you go…it's all ready to copy-and-paste.
• 30 Monthly Personal Development Tips: Reveal yourself as a great source of advice by sharing helpful personal development tips. We get all the tips ready for you…you just post 'em. You can even repurpose these tips into blog posts, autoresponder messages or whatever you'd like.
…plus you get 30 professional designed graphics including:
• 10 monthly conversation starter graphics
• 10 monthly quotes graphics
• 10 monthly tips graphics
And it's not just for social media, here are other ways to use the content:
Load the conversation starters, tips and quotes to your autoresponder. BAM! Tons of great thought-provoking content. Just add a little greeting and encouragement and you're ready to roll.
Use a content rotator widget on your WordPress site and load the content in. Then you can show the tips, quotes and conversation starters in your sidebar or wherever you'd like to give your readers a bit of encouragement.
How about a desktop calendar with a tip or quote of the day on it? It could be a real printed calendar or even for their computer desktop.
Use the conversation starters a journal prompts. Create a journal or send the prompts daily to inspire your subscribers.
Create a Video of the Day. You can share just a quick audio or video tip/quote or conversation starter of the day. Sooo easy!
Turn it into a slide show. This one is so easy. Just add some graphics, maybe a little music and you're good to go.
More printables! Think magnets, mugs and tshirts. Use these as products for sale, bonuses or special gifts for your customers.
UPSELL #2: "Monthly Direct Expert Access & Insider's Club"
If your customers are serious about building their list, creating their products and selling more stuff, they can join us for our Monthly Direct Access & Insider's Club for either $47 per month or a one-time payment of $197.
They'll have a chance to ask any questions they want about marketing and product development, get access to exclusive training and more.
They'll also get a limited time bonus of our "List Building Power Pack" with private label rights. The bonus includes: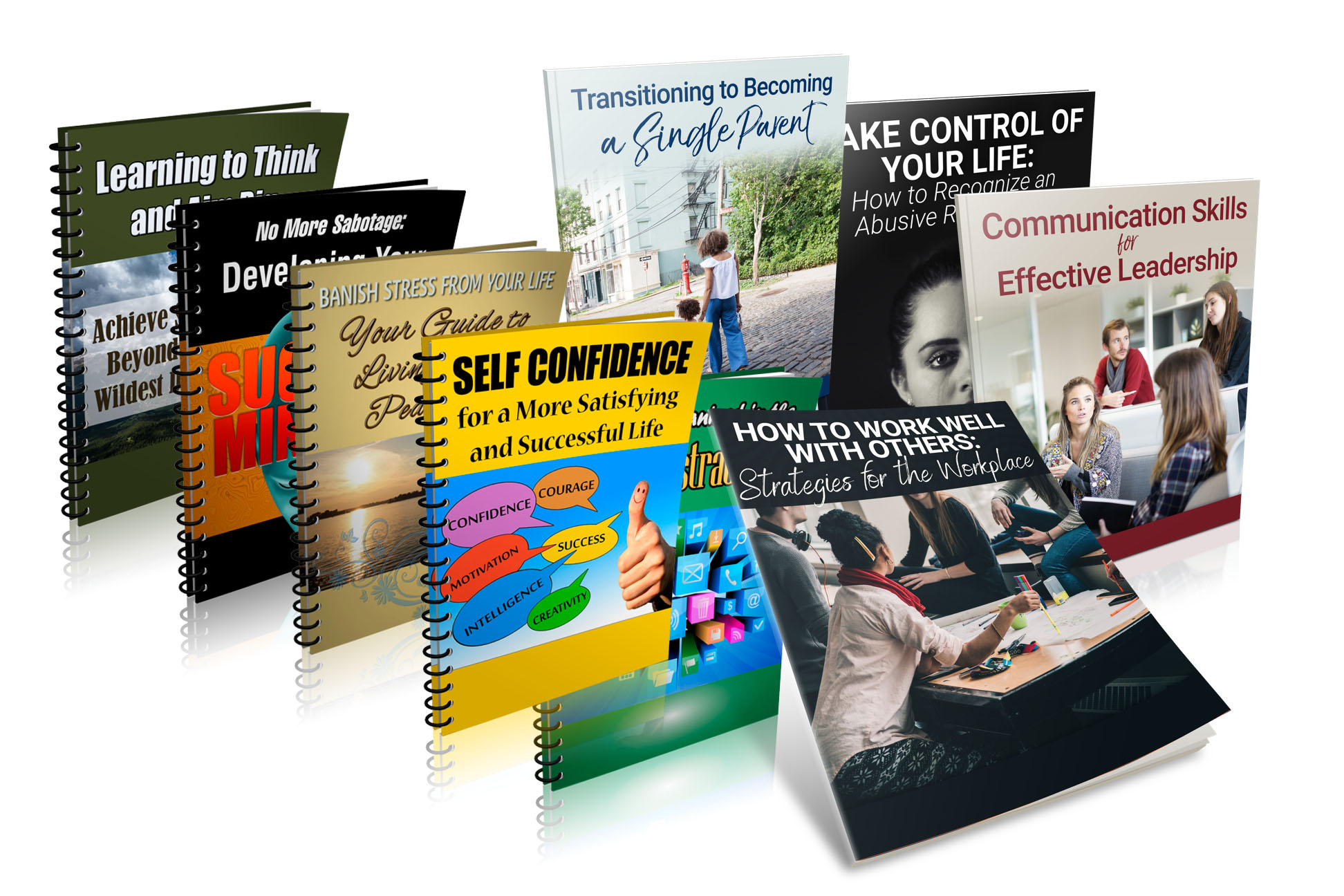 10 lead magnet reports
10 opt-in pages
10 ecover sets
An 10 x 10-day ecourses
In short, a TON of content to start growing and delivering content to their mailing list. Here are the topics and exactly what you'll they'll inside…
Communication for Leadership: Report, Ecover Set, Opt-in Page and 10-part Ecourse
Divorce / Single Parent: Report, Ecover Set, Opt-in Page and 10-part Ecourse
Money Management: Report, Ecover Set, Opt-in Page and 10-part Ecourse
Working with Others: Report, Ecover Set, Opt-in Page and 10-part Ecourse
Organization: Report, Ecover Set, Opt-in Page and 10-part Ecourse
Self-Confidence: Report, Ecover Set, Opt-in Page and 10-part Ecourse
Stress: Report, Ecover Set, Opt-in Page and 10-part Ecourse
Success Mindset: Report, Ecover Set, Opt-in Page and 10-part Ecourse
Think Big: Report, Ecover Set, Opt-in Page and 10-part Ecourse
Abusive Relationships: Report, Ecover Set, Opt-in Page and 10-part Ecourse
…and that's in addition to access to all the resources, expert advice and more.
Your Link and Ready-to-Go Promos
Your affiliate link: https://publishforprosperity.com/content/aff/go/XXXX/?i=42  – IMPORTANT: Replace the XXXX with your affiliate ID. Not sure what your ID is? Log in here.
SUBJECT:  Free  Tutorial and Sources Files: Easy to Make Social Media Videos
Hello [name],
As you may know, social media graphics with inspiring quotes and tips are very popular on various social platforms. You may even have a bunch on your hard drive or that you've posted to social media. 
But did you know that you can VERY EASILY turn these graphics into videos?
Here's a quick tutorial from Alice Seba and Damon Greene that shows you how. The tutorial covers:
How to make quick and informative videos from the social media graphics
How to get a quality voiceover done for as little $5, if you don't want your voice on the video
Easy-to-use and inexpensive software that let's you quickly create these videos, edit them, add music, etc.
And hey, you can even grab the source files from the example video, so you can publish your own branded videos too. 
Check out the tutorial and grab the free sources files here: https://publishforprosperity.com/content/aff/go/XXXX/?i=42 
Go grab it and put it to good use. No strings attached!
To your success,
[Your Name]
——– END EMAIL 1 ———-
Subject: Free Tutorial Reminder – Social Videos Made Easy
Hi there [name],
Yesterday, I told you about Alice's and Damon's free tutorial that shows you how to turn social media graphics into videos you can share on a variety of social platforms. 
If you haven't checked it out or grabbed the source files, so you can make your own branded video, go here now: https://publishforprosperity.com/content/aff/go/XXXX/?i=42 
I'm not sure how long they'll be offering those free source files, so go grab them quickly.
To your success,
[Your Name]
——– END EMAIL 2 ———-
Not an An Affiliate Yet? Sign Up Here
Already an Affiliate? Join Our Private Facebook Group Here